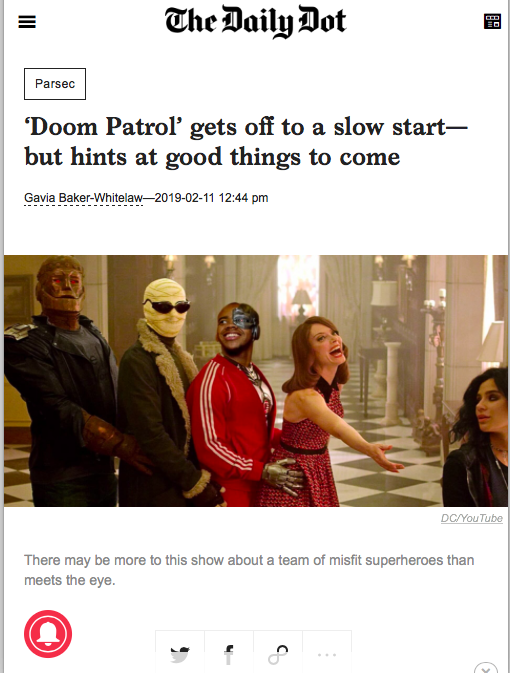 Doom Patrol on DC Universe — February 2019
With DC daring to take the plural "Crazy Jane" character out of the comics and onto the screen — albeit the small, mobile screen, with a DC Universe paywall — there's sure to be regular news about the new show, Doom Patrol, that is of interest to plurals.  The show's pilot episode is out — and, according to this DailyDot review, disappointing. Origin stories, not much action on the screen, etc.  Hopefully it warms up and gives Jane& (played by probably-not-plural Diane Guerrero) good positive plural love.  We won't hold our breath — but we can hope that the character, who is not a Jekyll/Hyde trope tragedy in comic book canon, is portrayed as empowered, capable, and with much inner teamwork on the screen.
We'll list articles covering Doom Patrol and "Crazy Jane" here.