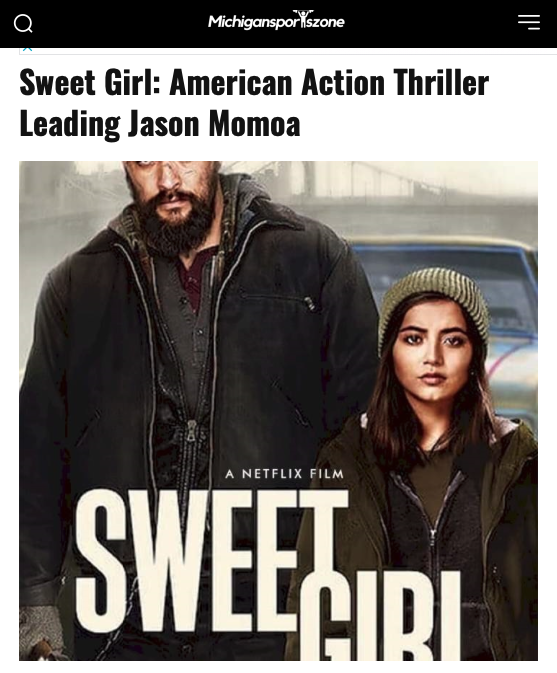 Netflix "Sweet Girl" with Unsurprising Surprise DID Twist
Michigan Sports Zone covers Netflix's Sweet Girl, which warns us that yes, we're back to the Jekyll/Hyde trope. This is a 1 hour 50 minute "action thriller" starring Jason Momoa as the murderous introject and Isabela Merced as the innocent host.
No one in Spot& watched it. Watch at y'all's own risk.
The article contains spoilers and talk of violence & death. It also is all in title case, which deserves strong content warnings and may be challenging to read. So here's another article covering Sweet Girl but not in a good representation way either.