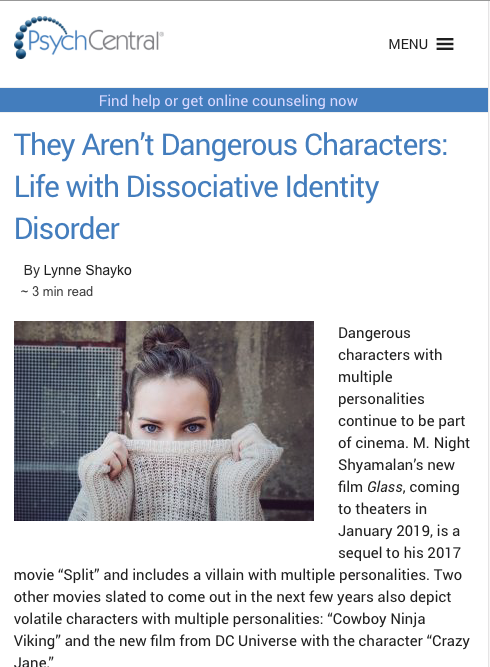 PsychCentral: Plurals aren't Dangerous Characters — November 2018
Amid a laundry list of "bad plural characters," PsychCentral author Lynne Shayko conducts interviews with Dr. Michelle& (a plural psychologist), "Brittany&" (a plural student under an assumed name), and Dez& (a former comedian, plural, husband and father) to defend people with dissociative identity disorder (DID) and debunk the Jekyll/Hyde trope.
Experiences of stigma and attempts to mask/cover up symptoms and confusion are compared in the article.
Content advisory: first 2 paragraphs about the evil Jekyll/Hyde character trope, a list of movies is given including mentions of 3 upcoming films (Glass, Crazy Jane (DC), and Cowboy Ninja Viking). Mention of losing work due to being out about being plural.